Next Club Meeting:
We had a Tech Session planned for April 30th at Brian Hill's house, but the rain…
(Oh, my… have we had rain…) got in the way.
Goal? Install Brian's engine!

It is being rescheduled. Stayed tuned.


And the BIG event…

Was a big success, as usual!
Saturday, May 21st was our
2016 Space City Panteras Pig Roast
held at Gray & Heidi's Ranch in Pattison, Texas with Gray & Heidi as our Host/Hostess.

Last Tech Sessions:


Was at Rob Pink's 'garagemahal' and Bill Lewis' engine is back in and running!
I know, this is old news… We need another tech session, soon!

Last month's Club Meeting:
I didn't make it, but others met up at the Saltgrass Steakhouse.
This is the only picture I have…. Geee…. Some green there!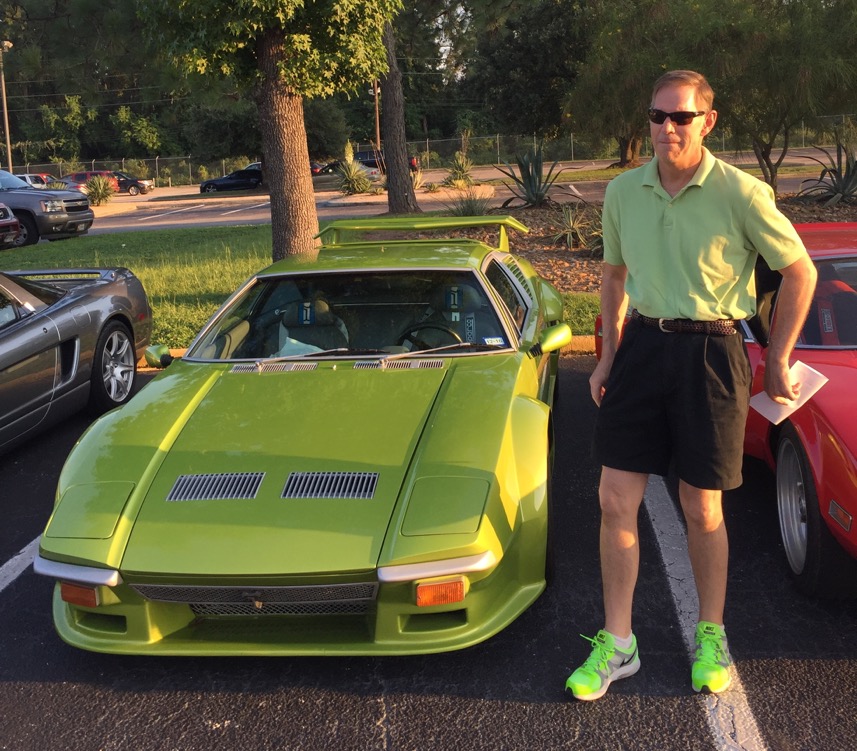 Upcoming events


Stay tuned for 'other stuff'!

Possible future events.
- Engine install for Brian? YES! See above.
- Jim Narum electrical repair?

We have a
Sponsor's Page
now, too!

Events -
In general, for Space City Panteras 'last minute' and planned activities, always check our forum.

SCPOCA · Houston Chapter of Pantera Owners Club of America

Club President:
Brian Hill

Club Website guy:
Kirby Schrader