The 2018 10th Annual Space City Panteras Pig Roast!
Good turnout considering the weather! A little chilly and windy!

The Annual Pig Roast was Saturday April 7th at Gray's Ranch located at 2607 Clemons Switch Rd Brookshire TX 77423.

Food was great.

Tech session consisted of start up of JT's Formula Continental, adjusted driver's side wheel bearing on his Pantera, Ed marked the location on the rear of his heads for drilling the air bleeds, Dylan and Kirby installing new starters, Dylan did an oil change, Gray worked on his Bristol Webers and started it with some extra battery power in parallel, etc.

Pictures are located
here
.


The 2017 Annual Space City Panteras Christmas Party


The weather wasn't that great, but Fred and Roni Foreman did a great job hosting this year's Christmas Party.
Lots of Cajun food and it was yummy.

The gift exchange was entertaining to say the least….
Lots of great gifts - stolen and re-stolen. Except nobody wanted mine for some reason…

Pictures are
here
.
Just for grins…

Watch this
video
.
It downloads. It does not stream.
Next Club Meeting:

To be announced.

Last Tech Session:


Was the
2017 Pig Roast
.

A previous month's Club Meeting:


Geee…. Some green there!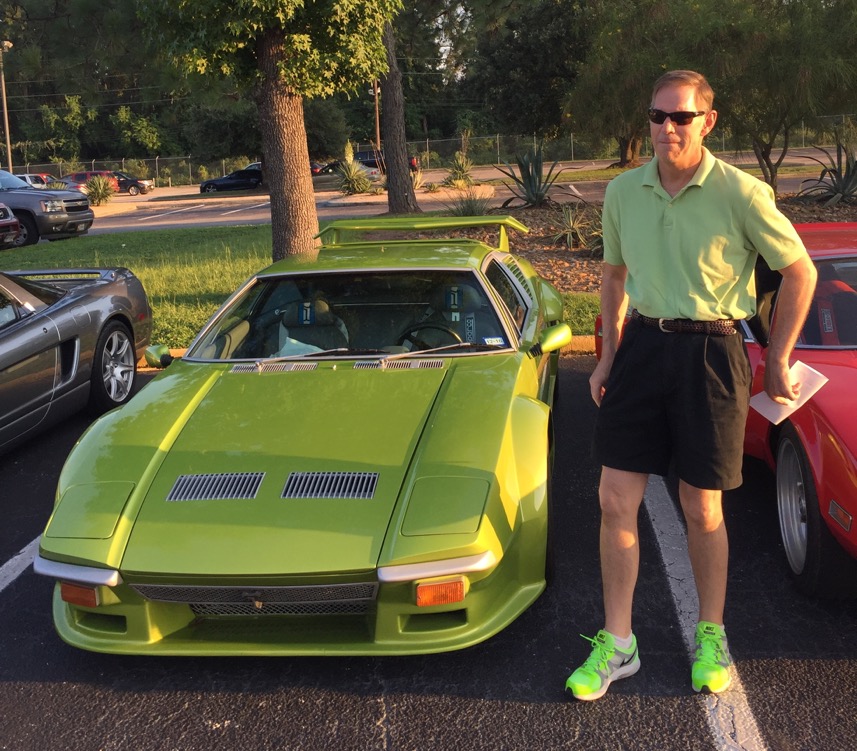 Upcoming events


Stay tuned for 'other stuff'!

Possible future events.
- Jim Narum electrical repair?

We have an updated
Sponsor's Page
now, too!

Events -
In general, for Space City Panteras 'last minute' and planned activities, always check our forum.

SCPOCA · Houston Chapter of Pantera Owners Club of America

Club President:
Santos

Club Website guy:
Kirby Schrader